Page 3 of 3 •

1, 2, 3

Day 19 - Best role playing game.
Pokemon Yellow
My first RPG, so it seems appropriate as my best RPG.

So, like, when they made FireRed and LeafGreen remakes, they should have made a PissYellow or whatever. I would have loved it for soooo long. My copy of Pokemon Yellow copy came with a limited edition Pikachu Yellow Pokemon Gameboy Colour DX Dual-Shock X Code: Veronica as seen below:
I still have mine.


Valentine

Kricket Regular





Posts

: 224


Join date

: 2010-04-07



Day 20 - Worst sequel.
Final Fantasy X-2
It's hard for me to pick the worst sequel, because there's so few instances (in my collection) in which the sequels are really that much worse than the originals, and I hate to henpeck sequels to good games since it usually comes off sounding like, "I like this game, and this sequel is not exactly like this game that I like wahhhh." It's not that this was just a bad sequel, this wasn't a good game. Period. I can't complain about how girlied up this game is, because that's just a given. If you don't like girl power themes by any means or simply cannot tolerate them, this is clearly not the game for you. That aside, finagling the dresspheres was about the only really interesting thing in this game. Maybe they intended for this to be a light-hearted installation, but it just seemed goofy and not interesting and stuff and didn't really add anything intriguing to the X series.

Valentine

Kricket Regular





Posts

: 224


Join date

: 2010-04-07



Day 14 - Most epic battle or scene ever.
Selvaria when she just comes in and turns Valkyria. D:
Day 15 - Most overrated game.
That's a hard one....
Day 16 - Favourite System
MEGA DRIVE! :3
Day 17 - Favourite Online Game
Sonic and SEGA All Stars Racing.
Day 18 - Game you loved that no one seems to have heard of.
HEART OF DARKNESS! D:
Day 19 - Best role playing game.
Final Fantasy X...although Yellow comes close.
Day 20 - Worst sequel.
Streets of Rage 3. -_-
It isn't bad....just so hard that it killed skill.

Starlight

Kricket Frequenter





Posts

: 104


Join date

: 2011-06-03


Location

: Kim Pine Vile >:3



Day 15 - Most overrated game.
Halo 3
1, 2, and Reach were actually good. This one? Not so much. 2 years into the 360's lifespan, all the fanboys did was hype this game up.
Day 16 - Favorite system.
Had one hell of a library compared to Nintendo's other home consoles. Super Metroid, Super Mario World, Chrono Trigger, and A Link to the Past to name a few.
Day 17 - Favorite Online game.
I enjoyed The Orange Box version of this but when I got it off Steam for free, I'm enjoying it even more.
Day 18 - Game you loved that no one seem to have heard of.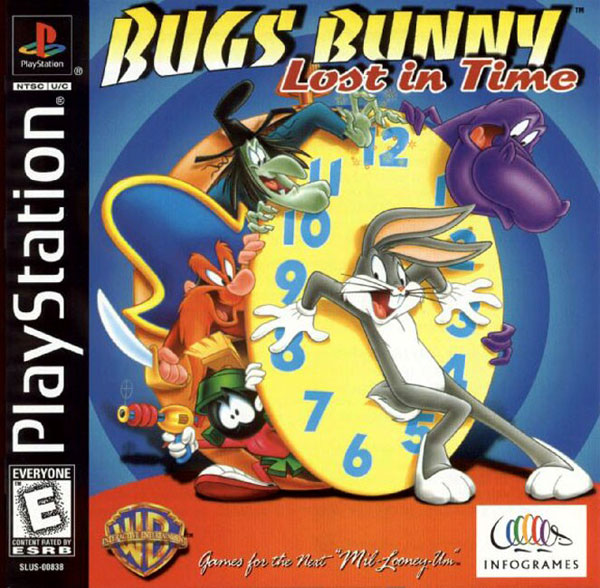 Day 19 - Favorite role playing game
Pokemon was at its peak with 2nd generation.
Day 20 - Worst Sequel
Maybe not the worst but extremely disappointing. DMC2's hardest difficulty was easier than DMC3's Easy Mode. The visual was even worse than that of the first game.
I posted the remainder of the days, as I'm thinking about disappearing from internet forums and stuff not via IM. I suppose you can probably message me through BL, so PM there to talk or AIM.

Valentine

Kricket Regular





Posts

: 224


Join date

: 2010-04-07



OMG Don. BUGS BUNNY LOST IN TIME!?!?! (although I pirated it)

Starlight

Kricket Frequenter





Posts

: 104


Join date

: 2011-06-03


Location

: Kim Pine Vile >:3



Day 21 - Best videogame song
There's no such thing as best videogame song since we'd all have different taste. This one should be called "
favorite
videogame song"

No where near the best but Rundas' boss fight theme from Metroid Prime 3 is a favorite of mine.
Day 22 - Latest game you bought
It bridges the gap between the comics (which I also own btw) and the first Dead Space game. Very nice.

Day 10 - Best Sequel.
Golden Sun: Lost Age
I loved the first game and thought the second could simply not surpass it but it did. It switched the perspective which I thought was pretty revolutionary at the time but what really made it so great was that it took what made the first game awesome, the pysnergy puzzles, and went wild with them. Add in more side quests and summons and we have a winner!
Day 11 - Favourite Shooter.
Flying Hamster
Truth be told, this is really the only shooter I've played that I've finished and enjoyed so there isn't much competition here, but I loved the whimsical story and enemies.
Day 12 - Favourite fighting game.
Dissidia
Again, not much competition here as I'm horrible at fighting games and avoid them like the plague but the fan service and recommendations were enough to entice me to try Prologus, which I really enjoyed. It's probably because it's a lot less technical than most fighters.
Day 13 - Most nostalgic game/brings back the best memories.
Pokemon Blue
Tis was the game that got me into gaming so my foundest memories are definitely of this game. I played it obsessively for a few days and me and my best friend would routinely try and level our pokemon to 100. I never achieved it properly (used the infinite rare candy trick) but I think she may have because she had Yellow. xD
& I'll be adding to this each day. Doing 10+ in one go is a bit overwhelming for me.

Day 21 - Best videogame song
To Zanarkand....how can you post a picture up that is a song?
@Soaring: I had yellow and some dude at my school randomly found my house....I wasn't allowed out though at that time (I was like...10 or something).
And lol my mum got it for me at £20 as a deal!?!?!?!?! (was only out for like 5 months)
Day 22 - Last video game you bought.
Garry's Mod.
Day 23 - Video game you think had the best, or most intriguing, graphics.
Viewtiful Joe...since I picked Valkyria last time.
Day 24 - Favourite main character.
That's a tough one.....
You may laugh at google search for her.
Day 25 - Favourite villain.
Mr. X!
Day 26 - Favourite boxart.
SUPAH FANTAZY ZOHEN!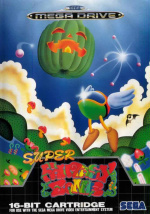 Day 27 - Favourite video game couple.
Need I ask?
LOL NOM NOM!
Day 28 - Game you wish you played but didn't.
Since it's not localized.
Day 29 - Favourite video game company.
Why did you have to make me say it!!!
To be this good (and then mess it up again) takes AGES!
Day 30 - Least favourite video game.
HOW DO I PLAY THIS BAD QUALITY GAME!?!

Starlight

Kricket Frequenter





Posts

: 104


Join date

: 2011-06-03


Location

: Kim Pine Vile >:3



Page 3 of 3 •

1, 2, 3


Similar topics
---
Permissions in this forum:
You
cannot
reply to topics in this forum